At Nextfur.com we offer various payment options:
PayPal  

     
Bank Cards
Cards
We accept the following cards: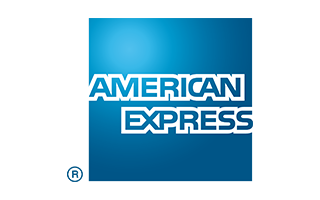 Visa      MasterCard   American Express  Diners Club Discover
Credit or debit card options will be available when checking out. We secure your card with the highest security and work with your bank card issuer while we process your order.
We strongly encourage you not to use gift cards or pre-paid cards for payment as they may cause problems if a refund is issued.
Verified by Visa & MasterCard SecureCode
Nextfur provides secure online payment methods. That's why we've added an extra level of security for Visa and MasterCard payments, which protects you from the unauthorized use of your credit card. 3-D Secure technology consists of the programs Verified by Visa and MasterCard SecureCode.
When you choose a credit card during checkout, a new window will appear, requesting your personal security code. Your financial institution will authenticate the transaction within seconds, as well as confirm that you are the individual making the purchase.
PayPal
When you choose PayPal during checkout, you will be redirected to their website where you can log in and finalize the payment. For more information, please visit the PayPal website.
Why has my payment been declined?
If you're having trouble paying with a credit or debit card, declined payments can be caused by one or more of the following:
Credit Card:
- The name and address of the cardholder do not match the billing details. Make sure that all details, such as the card number, expiration date, and CVV code, are entered correctly, and check that the name and billing addresses are exactly as they appear on your card statement.
- We require a credit or debit card issued by a U.S.-based bank or financial institution or your card is not authorized for international payments (Nextfur and all transactions are carried out in the USA).
- Your card has reached the limit for internet transactions.
- The transaction page has timed out.
- Leaving the page before finishing the check-out procedure.
PayPal:
- The transaction page has timed out.
- Leaving the page before finishing the check-out procedure.
- Your PayPal account has insufficient funds or is not linked to any secondary option like a bank account or a credit card.
Please contact PayPal for detailed questions concerning your PayPal account.
PayPal Payment Instructions:
1. Choose "Express Checkout" and pay with Paypal, then login to your Paypal account and pay for your order. If you have any questions or concerns regarding your Paypal account, please contact Paypal.
Bank Cards Payment Instructions:
1. Skip the Paypal Express Checkout and enter your contact information and shipping address below. Click "Continue to shipping" and go to the next step.
2. Confirm your delivery address and shipping method, and apply coupons if you have one. Then click the "Continue to payment" button for the next step.
3. Choose a Credit/Debit Card to pay with your Bank Card. You can select whether to use your shipping address as the billing address or not here. Click "Complete order" and continue with your payment.
4. You will be direct to our Oceanpayment secure credit card payment page. It is safe to enter your credit card information here and we will not store your card information, please refer to our privacy & policy page for detailed information. Click "PAY NOW" and we will arrange the delivery for you as soon as possible.